We believe everyone is a chef, and challenge our team to incorporate sprouts creatively!
So basic. So delicious!
Recipe:
Whole grain toast
Mashed avocado
Broccoli sprouts
Top these tacos with some salsa or sriracha to spice them up a bit!

Recipe:
Tortillas
Scrambled eggs
Alfalfa sprouts

This Garden Veggie Wrap is super easy to make and filling! Smear some hummus on the wrap throw in some veggies and BAM! a delicious and healthy lunch!
Recipe:
Whole Wheat Wrap
Veggie Hummus
Tomatoes
Sliced Cucumber
A Handful of Spinach
Alfalfa Sprouts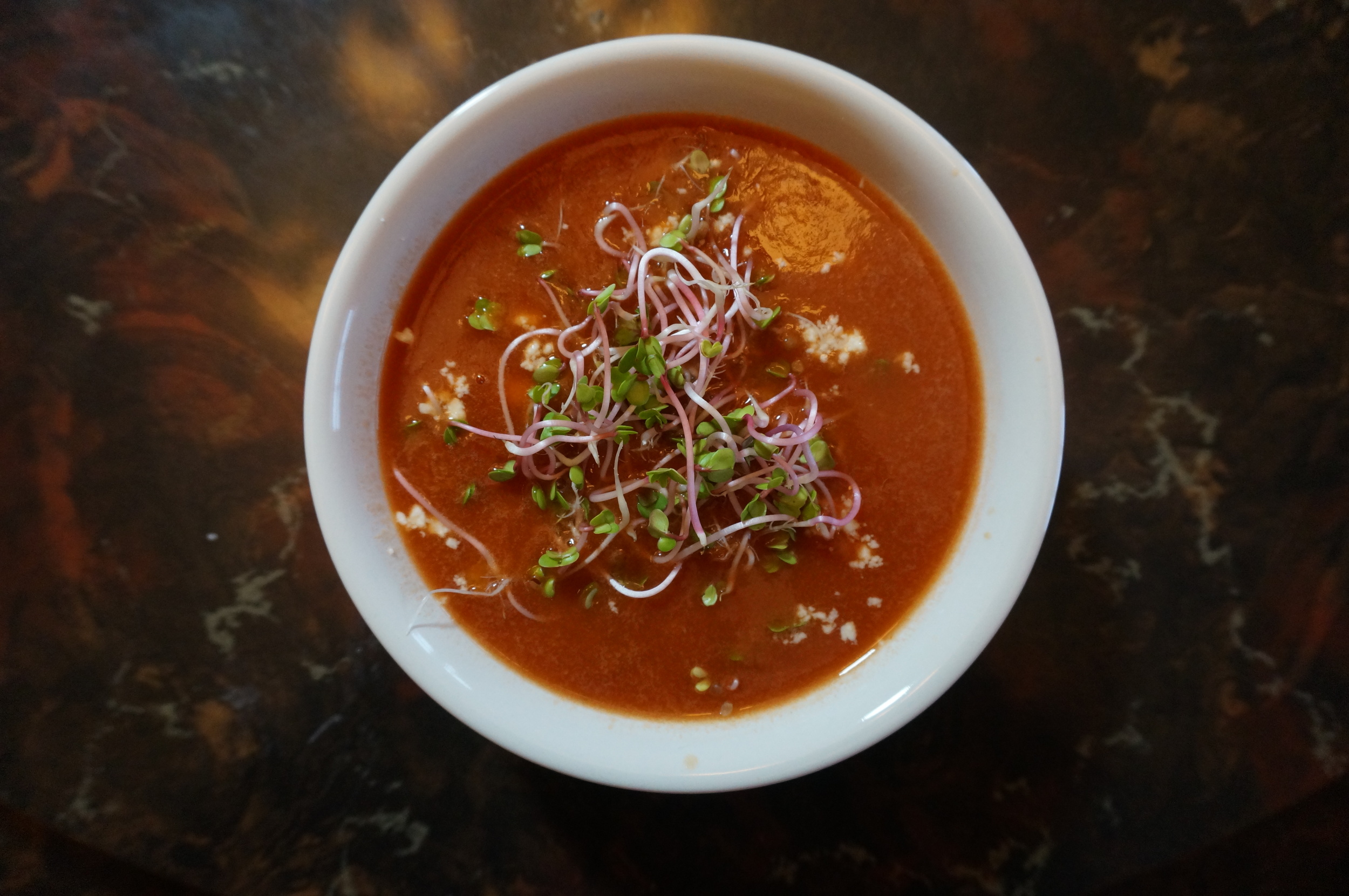 We added feta cheese and daikon radish sprouts to spice up this soup. The sprouts add the substance and crunch crackers normally would while saving on the carbs. Plus they don't get soggy!
Recipe:
One bowl of tomato soup
Feta cheese crumbles (to your liking)
Top with daikon radish sprouts

Let's face it, there is no bad time for ramen! Liven up a plain ramen pack with tofu, eggs, veggies and of course SPROUTS!
Recipe:
One pack of ramen
Pan fried tofu
A hard boiled egg
Green Onion
Shredded Carrots
Radish Sprouts!
Broccoli Sprout Green Smoothie
Really, sprouts in a smoothie? Typically kale or spinach is used in green smoothies, but broccoli sprouts are packed with health benefits! Throw some broccoli sprouts in your morning smoothies, you won't even know they're in there!

Recipe:
One ripe banana
One cup of frozen mangoes
One cup of frozen pineapple
Two cups of water
4 ounces of broccoli sprouts
*This made about 2 servings

Follow us on facebook and Instagram to get weekly recipes.

We would love to feature your original dishes! Please email us your pictures and recipes.